Sunday, 20 May 2012
I'm a simple kind of guy - I like good quality items that are functional and last. For the past five years I've been using the same black leather wallet. It's now gotten to the point where it's way past functional and now more cards, money and notes end up in my pocket that in the wallet. Time for an upgrade.
Nearly every friend I have the works in fashion owns a Comme Des Garçons zip wallet. That's the starting point of every wallet search. It lasts a decade and holds your stuff. What more could you want? For me though, I do want more. Although there's beauty in simplicity, it's quite bulky and the idea that all of my friends carries it too is a little disheartening. Last week, I took to Twitter to ask what gents across the UK are carrying in their pocket and I've shortlisted five of my favourites from their suggestions.
Bellroy
: Aussie fave with a focus on slim styling.
Makr
: Hand crafted in Florida. Going back to the roots of quality manufacture.
Prada
: Slims your pocket by removing the cash to spend on the wallet itself. Great colour.
I know my favourite, but what do you like best?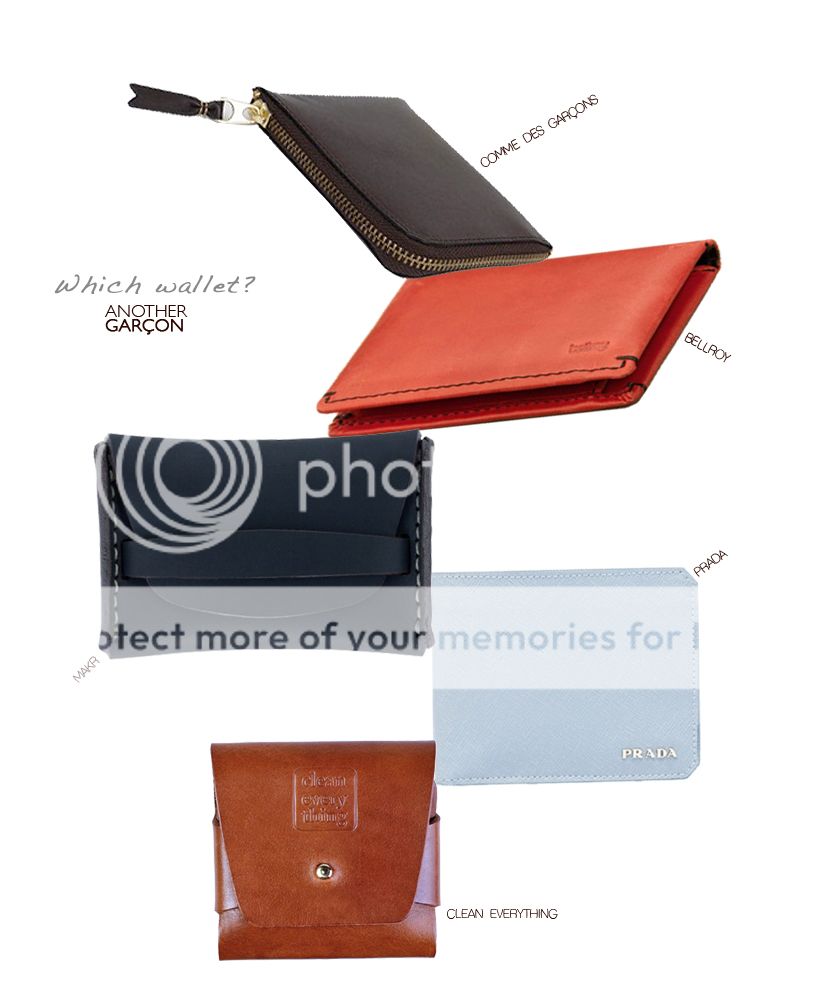 Wednesday, 16 May 2012
Double-denim is always a tricky look to pull off. Wear the same wash and you could look like you've stepped out of a 1970s porno, wear different and you may look colourblind. Film-maker and vintage lover Diogo went for the latter this week in Shoreditch, returning to London after a brief hiatus.
"I've been travelling all over but always knew I'd come back. London is so liberated. The thing is, if you're in a creative industry, there's room for you to develop and grow here."
Diogo's short film The Man in Red is currently in post-production.
Jacket Brick Lane Market
Shirt & Jeans Beyond Retro
Bag eBay