When I first me Mr Chambers circa 2005, he wasn't milliner. Although was clearly a creative chap, one halloween making an impressive feathered headpiece - he interestingly specialised in fashioned knitwear at the Scottish college of textiles. I wondered how this move into head decoration developed.
"I've always had a love of hats so I enrolled on a course to do a millinery in 2007. Hats are an amazing accessory...it can change someone's whole look and mood; it can draw something out of them that's not normally seen.
..it's probably why hats are big again – women want to stand out and look different. That's what drew me to start designing and making hats."
Creating designs for woman of all ages and styles, William Chambers has amassed quite a back-catalogue of work. Going to his latest studio space off Blythswood Square in Glasgow, I found a treasure trove: from huge copper plated abstract pieces to beautifully crafted traditional trilbys.
I often consider how designers are influenced by their immediate surroundings and it's usually the first questions I ask. As I do street style photography, this work is obviously a huge influence on the other artwork I create. I was surprised to hear that his country of origin isn't so much inspiration as the desire to make "
hats that translate worldwide". Now he's said it, I think I appreciate them more.
I was honored when William asked me to be the stylist of his catwalk showcase at Nightwalk SS11. After a brainstorming session, I decided that the key issue to note, is the show is about his hats - not the clothes. I decided to select neautral spring tones (nudes, whites) and highlight with acid brights (pink and green particularly).
As this whole concept of Nightwalk is a fun charity event, with a fresh outlook to music and fashion, I decided to a good summer dress has to be the staple. Below are a variety of shots from behind the scenes and on the catwalk at Nightwalk.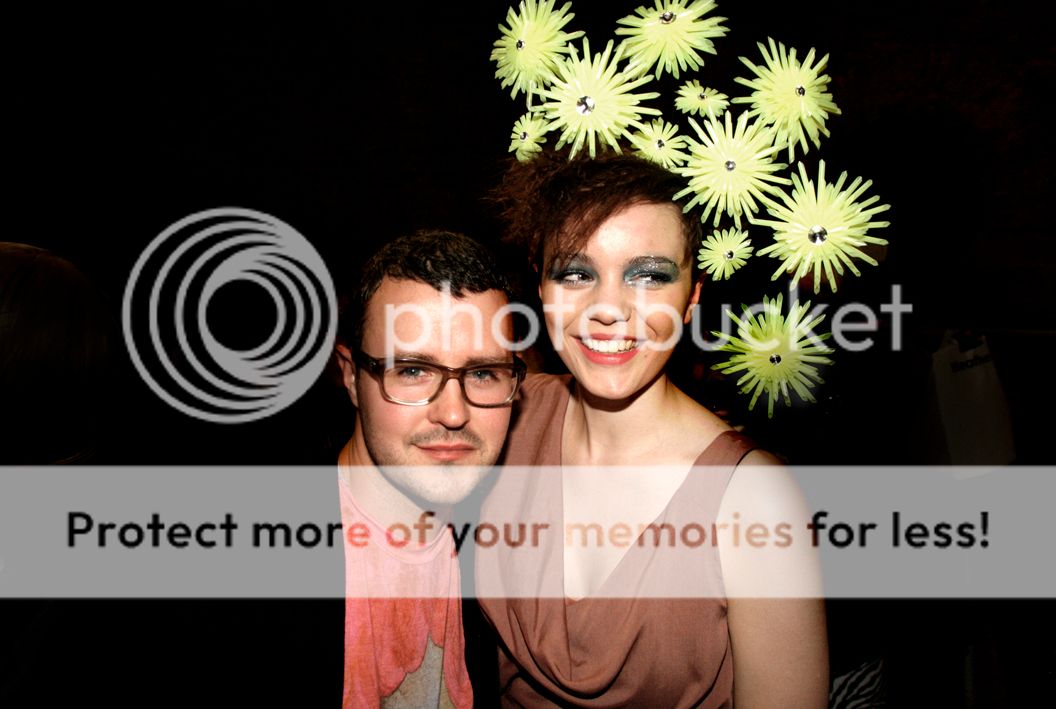 Thank you to Vivienne Westwood Princes Square, Topshop Argyle Street & American Apparel Nelson Mandela Place for providing the clothing.
A big thank you to my assistant Jess Wu, check out her blog Dress Me Best.